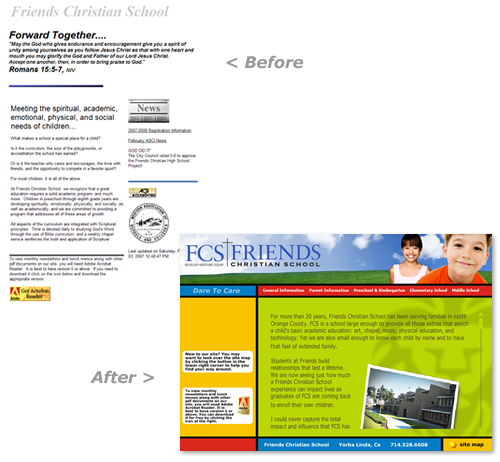 FRIENDS CHRISTIAN MIDDLE SCHOOL
After the successful launch of the FCHS campaign, the school administration selected us to update the look of the other schools in the district. Much of this work to date had been done in-house and it was determined to outsource the development and maintenance tasks to our company.

This not only resulted in cost and labor savings, it allowed for an enhanced web presence that did not take staff away from their core responsibility to the students.

A light and airy design was chosen to reflect the district's desire to demonstrate an inviting school experience which the client believes is unique to their district.