MUSIC PRODUCTION & COMPOSITION
Television networks have their various chimes and products have unique sound elements but those sounds were not by accident. Every brand needs a unique sound to help create an aural and emotional connection. All of the sound elements 3media creates can and will align with the visual and verbal elements of your brand to enhance and complete the overall brand identity.

By the way, we're really musicians sans the trashing hotel rooms while on tour. All of the music you will hear was either composed, performed or produced by 3media.
3media Stinger
Corporate Mellow
mailboxes.com Theme
mailboxes.com Theme With VO
Top Tier
Real Blues
More Blues
Urgent Techno Loop
Light Hop
Tech Hop
Roots Gospel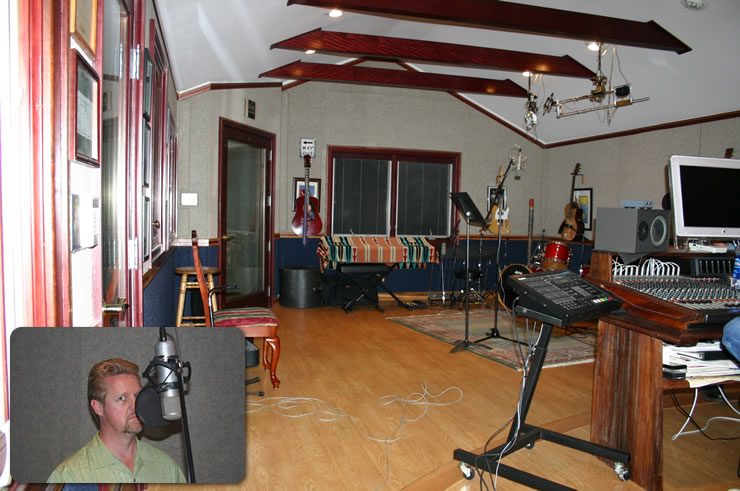 REHEARSAL AND A VINTAGE NEUMANN U47
Check out this little bit of recording history. That's me looking mildly suprised while in the VO booth in front of a Vintage Neumann U47 from MGM studios circa 1950.